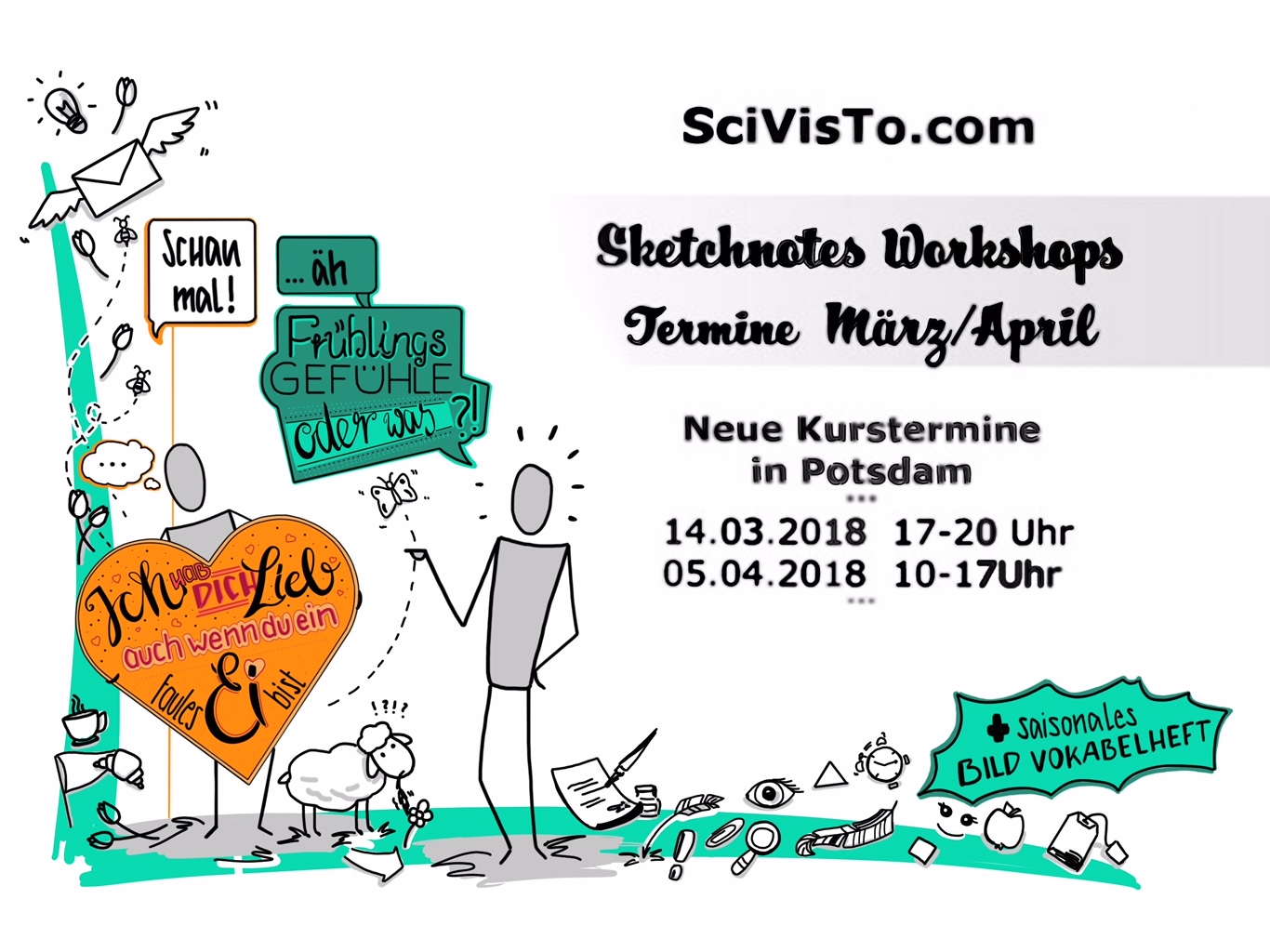 28 Feb

Sketchnote Workshops with SciVisTo

Sketchnotes are visual notes which are a mixture of handwriting, typography and sketched geometrical elements. Behind Sketchnotes is a method with which you are evolving your style of note taking to a more professional level. What really changes is HOW you RECEIVE information and how you TRANSFORM this information into your notes and CONSERVE them for a long time. The best part of it: everybody can learn it and you do not have to have a natural artistic talent. Promise!

Sketchnotes are not about ART, they are about Information.

Sketchnotes are personal, subjective and do represent your own understanding of a complex information package. One amazing aspect is, that directly after the first trys you are able to sketchnote and every new practise makes you more perfect. It  is literally a training. I can promise you , you will be surprised how fast your capacity of incorporation the information will increase. Boring meetings or lectures and seminars will be over for know.
next workshops in Potsdam: 
March 14th. 16 – 20 o'clock  Sketchnotes for beginners 95€ p. P 
April 5th  10 – 17 o'clock Sketchnotes from A-Z 150€ p.P. 
May 25th  16 – 20 o'clock Sketchnotes for beginners 95€ p. P 
June 13th  16 – 20 o'clock Sketchnotes for beginners 95€ p. P 
July 5th  10-17 o'clock Sketchnotes from A-Z 150€ p.P. 
July 13th  13.07. 16-20 o'clock Sketchnotes for beginners 95€ p. P
Short or long workshop? Sketchnotes for Beginners and Sketchnotes A to Z
What will you learn in those workshops?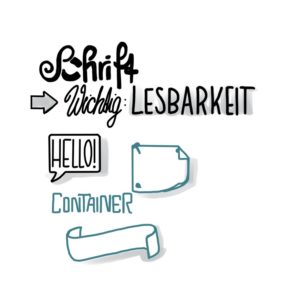 We start with a few fun exercises and train + develop for you a simple picture vocabulary list. Our goal is that you get a save basic vocabulary which you can use in many aspects of your life. We deal with planning and structuring sketchnotes , you will get hands on adivce with tips and tricks and last minute solutions. In the beginners course we concentrate on graphic elements, text/typo +  structure and simple figures. While the A to Z course, lasting a day, we go further and even work on figures and emotions.
Besides the basic visual vocab every course includes from now on a saisonal vocab training with instructions and an idea collection. Of course right now spring and easter ideas a dominating in the script.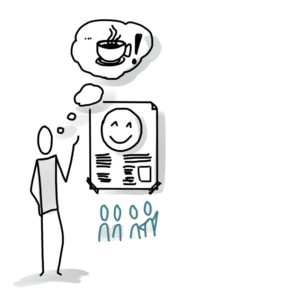 How and where can i apply sketchnotes?
Well, visuals are guiding your view to the most important things. So sketchnotes work out well for info graphics, processes, teaching, studying, communication even ToDo lists, recipes or even greeting cards.